Processing of Easy-To-Wash Coal
For most easy-to-wash coal a sellable product can be obtained through a simple coal preparation method.  Simplicity is a major feature of FGX technology that is responsible for much lower operating costs than wet processes.
One example of FGX technology processing coal for this purpose is the FGX Coal Prep Plant at Illinois' Eagle River Coal.  The Harrisburg plant treats 3" x 0 surface mined coal using an FGX 24-A separator to process coal at a rate of 240 tons per hour.  The quality of clean product of the FGX circuit at the Eagle River Plant can be sold directly, which generates significant economic benefits from the FGX coal handling process.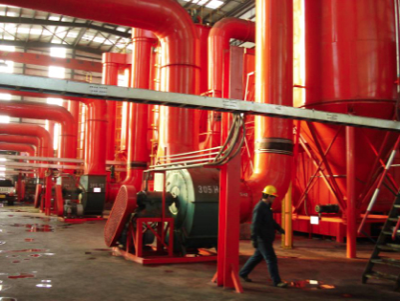 Shenhua Energy 1,400 t/h FGX Plant